Welcome Friends of the Portland Library
The Friends of the Portland Library proudly support and promote the Portland Library by informing town residents of resources and services the Library provides; by securing materials and sponsoring special projects for the Library; and, by encouraging donations to enhance cultural and educational opportunities afforded to the residents of Portland through the Library.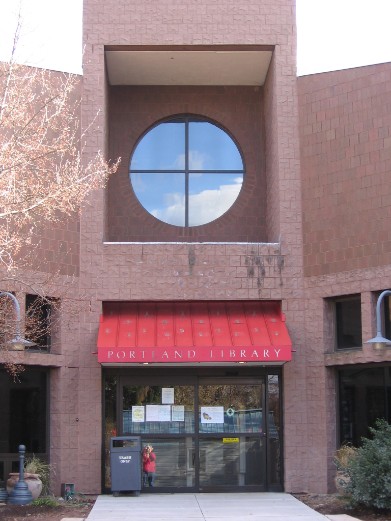 Holiday Book Store
The Holiday Book Store, featuring gift quality used books, coffee table books and holiday books is open for the remainder of December in the Friends' Second Hand Prose Book Sale area at the Portland Library during regular library hours.
Santa and Mrs. Claus Visit Portland Library

Once again this Holiday season, Santa Norm and Mrs. Merry Claus (otherwise known as Portland resident Norman Ward and Andover resident Dianne Grenier) will donate their appearance fees to FPL and Andover Friends of the Library.
Santa & Mrs. Claus will make two appearances at Portland Library on Wednesday, December 20. Other highlights of their
2017 appearance schedule
include stops at the Governor's Residence, the Bushnell and Wolf Pack Hockey.
FPL's Annual Fall Book Sale
October 20 - 22, 2017
Thank you to the many volunteers and book sale patrons who helped make this year's sale such a success. We raised approximately $1032 to support the Library.